Gauge War Wayside Marker Dedicated May 31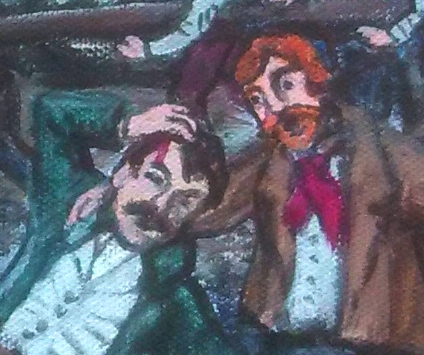 On Saturday, May 31, 11:00 am – 12:30 pm the Harborcreek Historical Society hosted a dedication for the Gauge War historical Marker. The presentation took place at the Harborcreek Municipal Building (5601 Buffalo Road) in the upper meeting room. We were joined by guest speaker Paul Foust. Mr. Foust wrote his graduate thesis on the "war" and discussed the December 1853 confrontation that took place in Harborcreek between railroad laborers and residents.
The new historical marker is installed in Harborcreek Township's Roadside Park. The project is supported in part by the Erie County Gaming Revenue Authority.
View event photographs by clicking here.